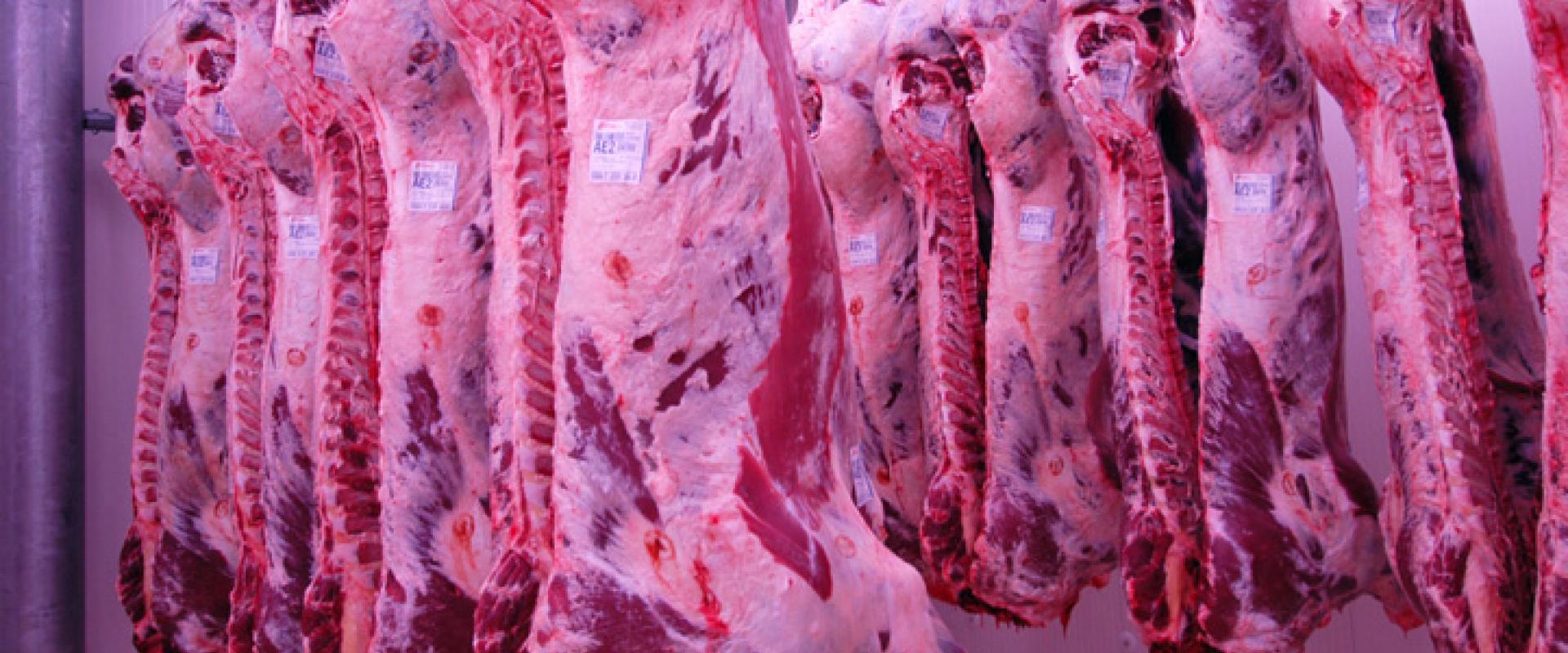 In bone
The first processing that is carried out on the cattle during the slaughtering process.
The first step of cattle slaughtering involves dividing it into two parts along the longitudinal axis, cutting along the spine. The two halves take the name of "half -carcass".
The half-carcasses are divided transversally into two quarters, one rear and one front. At this point we will find ourselves in front of 4 parts: two forequarters (right and left) and two rear quarters (right and left).
The Forequarter includes the following cuts:
FOREQUARTER WITH BELLY
FOREQUARTER WITHOUT BELLY
THE FLANK, SHOULDER AND NECK
The Hindquarter includes the following cuts:
HINDQUARTER
ROUND
BONE IN LOIN